From the monthly archives: August 2011
I'm teaching a class at Blue House in Ann Arbor starting September 12 called Handmade Kids' Back To School Wardrobe with my friend Karen of One Girl Circus (whose book "Sewing for Boys" is coming out VERY VERY SOON!). We thought it would be really cool to do an intensive class over five weeks where we show how to put together a five-piece wardrobe using both of our patterns!
We're teaching it together so that means we can offer as much one-on-one instruction as possible and it's going to be really fun because the two of us always have a hoot. So if no one takes this class we are just going to sew together for five weeks…
Continue Reading

→
Well it's here: The Rainbow Dress Tutorial! I realize my timing is (as usual) a little odd, as it's now the very end of summer proper and the temperatures here in Michigan are downright cool. But my sister Elli just moved to Texas and assures me that it's still 100 degrees there, so I'm guessing some of you will still be able to use and enjoy it. Anyway, it's never too early to start sewing for next summer, right?
In addition to the free tutorial right here in this post, I've made a PRINTABLE  version of the tutorial available for a very low price ($2, yay!) for those who might not have the luxury of being able to…
Continue Reading

→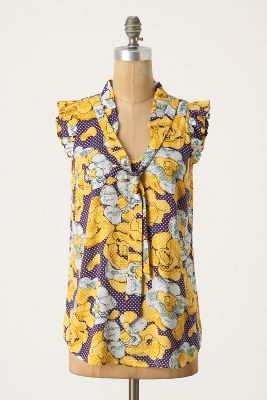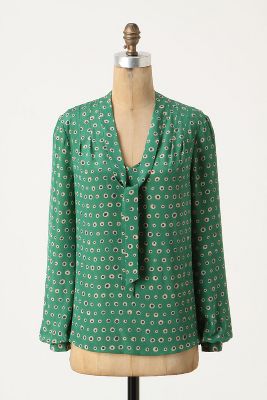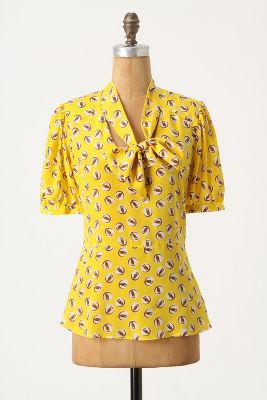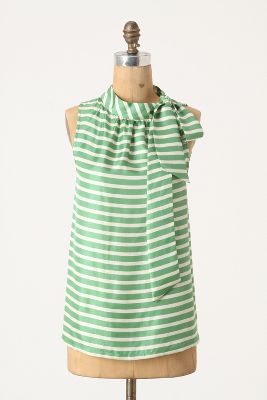 I'm pretty sure my grandma wore variations of each of these tops with white polyester pants back in the eighties. Anthro seems to be pushing the look pretty hard, it's just that I have yet to see something like this actually walking down the street on a real person. Is this back? If it is, I'm thinking it might look really nice in one of these two fabrics of mine:
What say ye?
Continue Reading

→
The end of the summer has been really busy for us. My birthday was last friday…34 now, YIKES.  The kids are both in preschool three days a week starting today. We had a vacation week last week; part of it was spent as a family with my inlaws on the other side of the state which is always fun and relaxing (with plenty of pool time) and then for a couple of days it was just Mr Rae and me on the town in Chicago (to see some of the things I bought whilst birthday shopping, check out my fall wardrobe board on Pinterest). We got home just in time for a fantastic Crafter's Meetup on Wednesday (forgot to take pictures, OOPS) and then for my…
Continue Reading

→
Am so geeked about how this turned out. Was just a bunch of rectangles and a concept in my head, now it's the cutest thing in her closet.
um not sure what I did to deserve this look?
I got the Yuwa Grids over at Charmstitch (you can get the Yuwas in a 1/2 yard pack or individually). The weight of this cotton is nice and light and I love the modern gingham. Maybe a tutorial to come?
This is the absolute best way she's ever worn it. And yes, that IS a Peekaboo Bonnet on her head. Backwards.
Continue Reading

→
We're having another (free) Crafter's Meetup in Ann Arbor Michigan and would love for you to join us! The idea is that we supply the space, you bring your own project for a few hours of fun crafting with lots of other crafty folks. We've found it's especially nice to be able to have a few toddler-free hours to hang out and work with more space than you (usually) have at home. You can see pictures from past meetups in this post.
Handmade crafters of all types are welcome, we'll have tables and chairs for machines as well as cutting and ironing spaces as usual. We supply drinks, you bring the snacks and your project and of course your sewing…
Continue Reading

→
I made these little flags a couple weeks ago as cupcake toppers for Clementine's 2nd birthday. They were a real hit with the kids and the other day when she found a flag that had been dropped in the lawn and forgotten, she picked it up and said "Happy birthday to me?" Yes, yes.
They're very simple to make; I used origami paper but any printed stationery or wrapping paper would work too. Super-easy, super-quick! Here's how:
A note about the Xyron: Purchasing this gadget was a little silly (as I've mentioned above, a glue stick works just fine for this project), but it comes in handy every once in awhile for making stickers or sticky things…
Continue Reading

→
Clementine loves to go barefoot. She also loves her rainboots. It's a tough call, but I think barefoot wins. But if she can't go barefoot, she'll always pick her rain boots, to the point that it occasionally creates a little bit of conflict (Me: "No Clementine, you cannot wear your rain boots in the swimming pool!!" Clementine: "WAAAAAAAH!" Me: "Are you serious girl? You are making me crazy!!!"). When she put the rain boots on with the Charlie dress I made a couple weeks ago it was absolutely perfect. I couldn't have planned it better if I tried. And you know if I had *asked* her to wear them she would have refused, she's just a little bit sassy like that.
Who is this crazy…
Continue Reading

→
Hint: Not a quilt.
I wasn't kidding when I said I was stashbusting my Good Folks.* After this I'm down to just 4 or 5 yards. This is going to be really awesome. I can't wait!
*thanks for all the skirt love , btw. You've bolstered my confidence. Maybe I WILL wear that whole outfit out of the house after all…maybe to our next SE MI Crafter's Meetup, tentatively scheduled for Wednesday August 17???
Continue Reading

→
I made a skirt for me!!!
Like most of my selfish-sewing projects, it was supposed to be an utterly simple quick sew (I mean, it's basically two pieces of fabric wrapped around my body), but inevitably as the process unfolded it became a little more complicated than it was supposed to. I didn't want any elastic in the waistband so I had to put in a zipper — which normally is not that difficult for me — but the first zipper that I used was too short and the resulting skirt did not actually fit over my hips. Oops! *insert un-sewing and swearing*
As you can see though I eventually managed to muddle through and produce something that fits.
Ever since I purchased…
Continue Reading

→